Here's how Audio Conference Calls Triumph over Video
It seems like video conferencing has overtaken the world of work.
Instead of face-to-face meetups, businesses are now turning to video for prospecting and other operations. Similarly, schools and tuition centres in Singapore followed suit during the Circuit Breaker from April to June 2020.
While virtual meetings seemed to be the next best alternative to physical gatherings in the new normal, they have brought with them numerous issues of their own from laggy videos to hacking.
This begs the question: is video conferencing the most efficient way for businesses and institutions to continue empowering its people?
Perhaps the crux of the matter a midst these remote working frustrations is none other than bad audio.
Why?
Simple. Lousy audio equals poor business.
Bad audio costs time and money. It also means angry customers and frustrated staff - and during this recession, that's not something any business wants to deal with.
Instead of struggling with bad audio and laggy videos, why not just switch to an audio-only conference?
Sure, having your webcam switched on does help make the experience seem more personal, but there are multiple benefits to using audio conferences instead of video. Here are 3 of them.
Audio-only Meetings Are More Flexible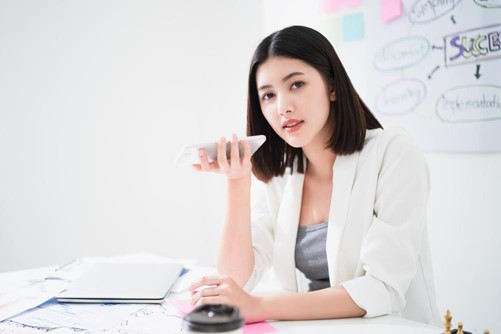 What happens when your laptop camera goes busted?
Every workman's worst nightmare is having to deal with faulty equipment and software. Some fail to connect their cameras while others cannot be heard due to a defective built-in mic.
Luckily with audio conferencing, there is relatively little room for error.
Unlike video software apps like Zoom, Skype or even Discord, audio conferences eliminate the need for web cameras or even an app. You can simply dial in from your computer or even your mobile device to tune in to an audio conference.
You can participate in an audio conference even when you are on the move!
It is More Secure
Cyberthreats and attacks are not new. Sadly, video conferences remain vulnerable to hackers and malicious online attacks.
News of hacking incidences like Zoom bombing bombarded the headlines during the early stages of Singapore's Circuit Breaker. These incidences have compromised the safety and privacy of individuals beyond the world of work, including minors.
This is where audio conferences prove to be relatively more secure than the former.
Not only will audio panels eliminate the visual aspect, but it makes it difficult for perpetrators to hack the call and disturb participants as most audio conference calls use a private and secure conference bridge.
Improved Audio Quality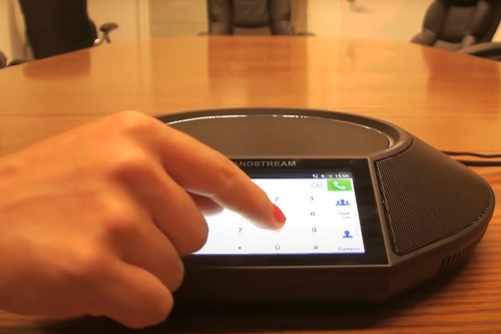 Ever struggled to keep up with discussions on Zoom due to poor audio and visual quality?
Video conferences consume vastly more data than audio-only virtual meetings as data is required to transmit audio and imagery to other participants in the group conference. When you have an unstable internet connection, you might have to deal with laggy video and audio quality.
On the other hand, audio-only conferences remove the need for a massive amount of data to be transferred. Instead, it focuses solely on giving all users superior audio quality.
Not to mention audio conferences are also more economical as they consume less mobile data!
Navigating through Uncharted Waters
"Sorry, could you repeat that?"
"Can you hear me?"
"My bad, I was on mute!"
The COVID-19 Pandemic has caused major upheavals across numerous aspects of life and work.
In this new normal, business leaders must leverage collaborative tools that empower their team and customers.
By opting for audio meetings, you take the emotional stress out of poor audio and video quality. Instead, your team enjoys quality audio and maximum productivity.
Looking for a reliable audio solutions provider for your home office? Velox's cloud-based PBX lets you enjoy superb audio quality and practical functions to make your audio conferences as efficient as possible - all at reasonable costs. Contact us to learn more.