Ditch the Conference Calls and Text Messages because Phone Calls are the Way to Go
"I'm so sorry for missing your email. It went into my junk folder!"
"Can you hear me?"
"Didn't catch that, could you repeat?"
"Your video is lagging."
Emails and conference calls might have overtaken both internal and external corporate communications in this new normal, but are they really effective for businesses?
One of the biggest reasons why most corporate workers prefer using emails and conference calls over phone calls is because they can easily refer to archives and recordings for reference. However, relying solely on emails and conference calls does have its implications.
For one, one might misinterpret the tonality of an email, especially when dealing with delicate matters like customer complaints and client feedback. Furthermore, it is easy for instructions to be miscommunicated, which could result in potential conflicts and customer dissatisfaction.
More importantly, there is a risk of emails going unanswered or ignored because of a poor internet connection and email validation which could be problematic for businesses in trying to build a good impression.
Poor connection and video quality during conference calls could also compromise a business' professional image and reputation. Read more about why you should not be too reliant on conference calls here.
So how do phone calls triumph over emails and conference calls? Read on to find out!
1. Phone Calls Allow for More Meaningful Conversations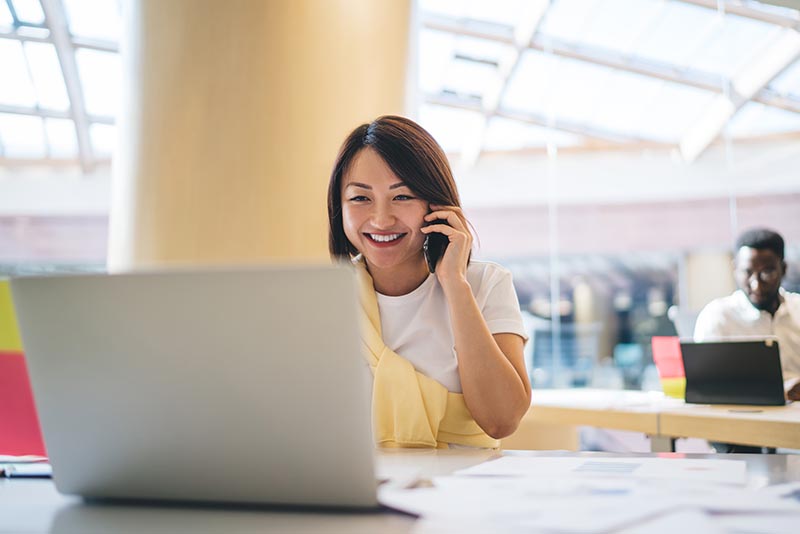 Bad video quality and intermittent connection could be distracting and affect the mood of the conversation.
It's a lot easier to have a conversation over the phone where there are minimal distractions. Furthermore, using phone calls over video conferences enable businesses to give customers their undivided attention without fear of their connection getting cut.
Similarly, talking is less tedious than texting and typing. There is no risk of losing information in a sea of emails or text messages.
Instead, when businesses use phone calls for outreaching, prospecting and onboarding new customers, they give the other party all their attention and ensure key intentions are professionally conveyed.
2. Conversing on the Phone Helps You Better Understand Your Customers' Needs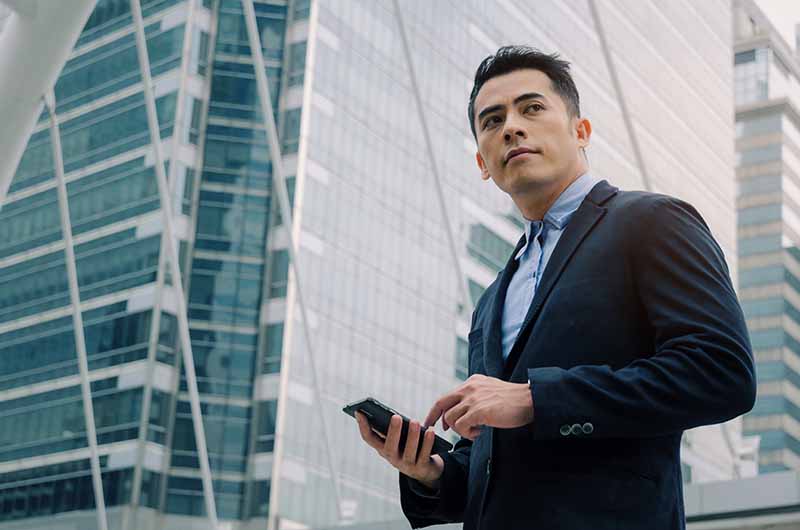 Text messages might sound robotic and lacking in emotion, especially in a professional setting. Tones might be misinterpreted, and this could lead to misunderstandings.
Conference calls, too, have similar issues. While it would seem more personal to speak to the other party face-to-face on platforms like Zoom or Skype, there might be distractions in the background especially for individuals working at home. These include mischievous toddlers or house pets that could compromise on the quality of the conversation.
On the other hand, it's much easier for one to express one's emotions over the phone with words and tone. When a business is able to communicate their intentions to a customer, it would be easier for them to earn their customers' trust and respect.
3. Phone Calls Empower You to Strength Your Professional Image
When you set aside time for a customer, you show that you care about their interests enough to take time out of your day to get in touch with them.
Arguably, phone calls are miles better than text messages and conference calls for building relations, conveying key ideas and forming better relations with prospects and customers.
Ultimately, with fewer distractions and maximum clarity, both callers and recipients can enjoy a fruitful discussion. The better the quality of the conversation, the more a business can strengthen their professional image.
If your business needs a stellar VoIP phone to get started on making those phone calls, Velox has the solutions you need. Find out more about acquiring our solutions now.