5 Common Telemarketing Woes & How to Manage Them
Any job in sales is tough.
But telemarketers have it worse. Not only is it difficult for them to bring in leads and speak to prospects over the phone, but they deal with tons of rejection. Not to mention, some telemarketers even have to deal with rude and curt receivers daily. It can get demoralising and stressful, especially if they have weekly and monthly targets to meet.
Do you relate to any of the following telemarketing woes? Find out what they are by reading on.
On the other hand, there are effective ways to take the load off telemarketers and make the overall experience more efficient and enjoyable for both calls and receivers. Please keep reading to find out more about these solutions.
1. Choppy Audio
"Hi sir, I'm calling to share about a (hears static on the other side) - Hello? Can you hear me? Yes, hi, I would like to (hears more static on the other end)..."
Choppy audio is probably one of the most common problems telemarketers deal with every day. Not only is it frustrating to manage, but it also interferes with the overall customer experience.
Furthermore, choppy audio could also result in information being lost and misinterpreted. Both parties would struggle to understand each other.
Choppy audio is usually a result of poor reception. You might notice that your audio quality differs from location to location as your landline might not have sufficient bandwidth. This is a common issue with traditional landlines and on-premise PBX systems.
One way to overcome this issue is to opt for VoIP systems that rely on a solid internet connection for clear audio. This means you only need a WiFi or mobile connection to enjoy clear audio.
2. Missing Calls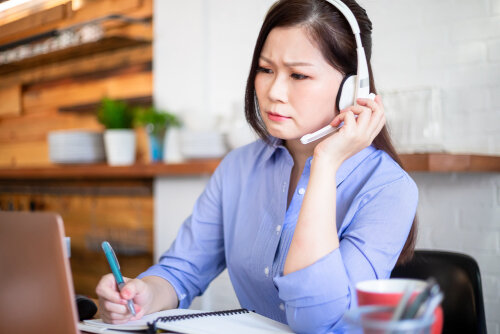 Picture this: you are a business development strategist in an SME. You just networked with someone from a large MNC at a networking event. He is interested in your business services and asks for your name card, which you happily offer. Unfortunately, you missed his calls as you were stuck in a meeting and forgot to ask for his name card during the event!
Like all forms of sales, missed calls, emails and SMS inquiries are missed opportunities that could be costly. It's too big a shame to let these growth opportunities slip through your fingers, so why not look into setting up ring groups or message recordings?
Ring groups connect the caller to the next available line in the office. This means that your colleague would get the call if you were unable to answer. Message recordings also allow the caller to leave them their contact information to connect again.
3. Exorbitant Phone Bills
Every dollar counts, especially for startups and SMEs/ that need to spend within their logistics budget. While local phone calls are generally affordable for small businesses, businesses that work regionally and have to communicate regularly with other branches abroad might have to have their calls charged at international rates.
The easiest way to overcome this is to look for a telco that provides affordable international rates.
4. Lack of Tracking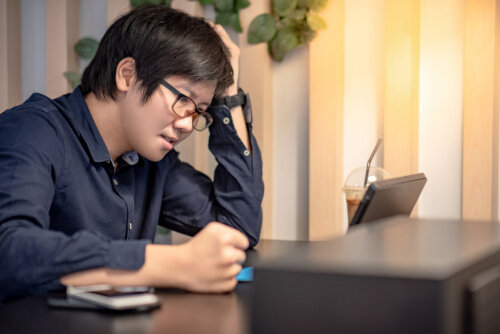 Why are some telemarketers more successful than others in driving new businesses?
Perhaps one of the biggest issues with telemarketing is the lack of tracking, particularly for traditional landlines. It's challenging the assess the effectiveness of telemarketing efforts without regular monitoring and monitoring.
Instead of traditional landlines, businesses could look into investing in a cloud-based PBX to track call durations & hang-ups to track each marketer's progress.
5. Manual Notetaking
Multi-tasking isn't easy, but it is sometimes necessary, especially if you are using traditional systems. It could also make a telemarketer appear uninvested in the conversation if he is furiously taking down notes.
The solution here is to have a system that provides call-recording. This allows telemarketers to focus on the conversation at hand and revisit the recording whenever necessary.
Are you looking for a system that ticks all the boxes? Velox is it! Find out more about our solutions today!